SlipSpeed
Approaching the final stretch
---
Phew! SlipSpeed is finally approaching feature completeness. Most of the remaining work is ironing out some performance issues and building the remaining tracks.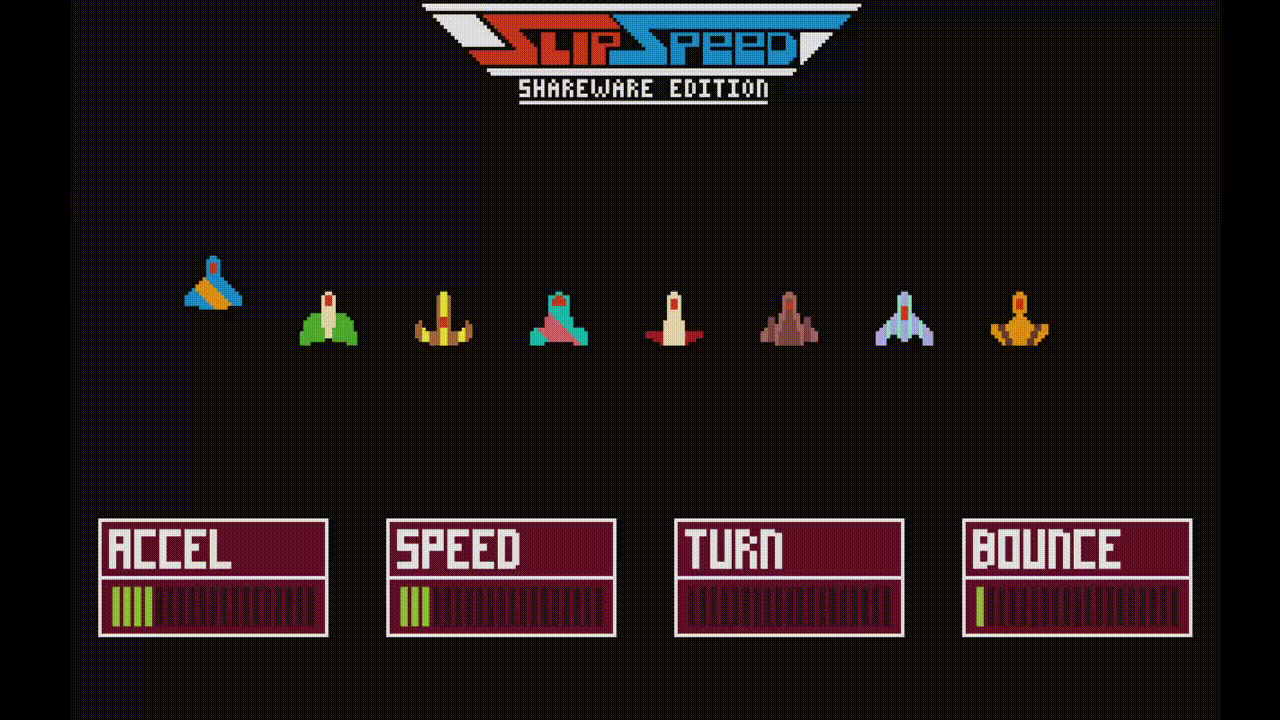 Current version (0.9.8) allows the player to select a vehicle when starting a new Grand Prix, and features a shop between races where money collected for placing / grabbing money tokens during the race can be spent on upgrades. The AI also upgrades between races, but for now the upgrade slope for AI vehicles is very shallow.
Base difficulty has been lowered to a level I hope is more suitable for new players. Depending on the choice of vehicle, you can expect to be moving as little as 50% of the speed in previous versions when starting your first race. But with the right upgrade choices your vehicle will be moving significantly faster than before. Good luck with that.
First GP (Old Earth) is essentially complete. Every track has multiple shortcuts of varying usefulness - my goal has been to reward a little exploration with risky shortcuts - intended to be used when trailing or after a collision to catch up with the leaders, but perhaps a little too difficult to rely on each lap if you are leading the pack.

Second GP (Bubbledom) is still very much in progress, incomplete and possibly broken.

Files
slipspeed-msdos.zip
747 kB
slipspeed-msdos.zip
747 kB